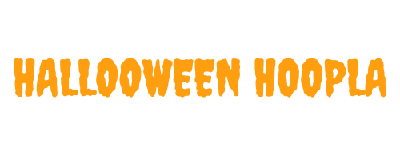 Brigadoon recently reached out to one of our long time donors Sean Brogan and he shared his story of why Brigadoon?
Sean and his friends Bruce Oakley and Glenn Bowie started having Halloween parties in 1992. The Halloween parties started in the basement of their house and as the parties grew they had to rent a hall. The friends did not want to profit from the party but just pay for the hall, the band and they decided the rest would go to local charities. The group meet Dave McKeage in 2005 and found out that Dave was going through the same type of cancer as their good friend. Dave was looking for seed money to build a place called Brigadoon. "Brigadoon is still in the conceptual stages. In conjunction with the IWK Hospital, it will offer critically ill children a place where they can reach their full potential, while still enjoy being kids. It is still in its formative years, and we look forward to assisting this group in laying down a foundation from which to build."
On October 29, 2005 the Halloween Hoopla a costume party, auction and live band raised $5,000 Brigadoon's first third party event.
Our 2020 camp season was a bit different due to Covid 19. So we decided let's bring back the Hoopla!!
Brigadoon invites YOU to be part of our 2020 Halloween Hoopla. We will offer a new idea every Saturday in October of some amazing, fun, funraising ideas. So, reach out with your ideas and send us photos to share on social media on how you, your family and friends are enjoying Halloween Hoopla.
Let's together surpass the $5,000 raised for Brigadoon Seed money in 2005!
FUNRAISING IDEAS
Pumpkin spice Latte- give up your pumpkin spice latte and donate funds to Brigadoon Village.
Turkey trot- Have your friends, family trot 2km, or 4km and raise money for Brigadoon.
Scary Movie Night- Have your own Netflix virtual movie night with friends, everyone pay to attend.
Pumpkin Carving-Carve your best pumpkin and send to Brigadoon along with donation ($5, $10 or $20 (over $20 we will send receipt) winning pumpkin gets Brigaclaps.
Virtual Halloween Party- Have yourself and friends a virtual party.
Donate:
Find a Participant or Team:
Participate: